Western Side of the Findhorn Gorge
Mon, 20 June 2022 @ 18:30

-

21:00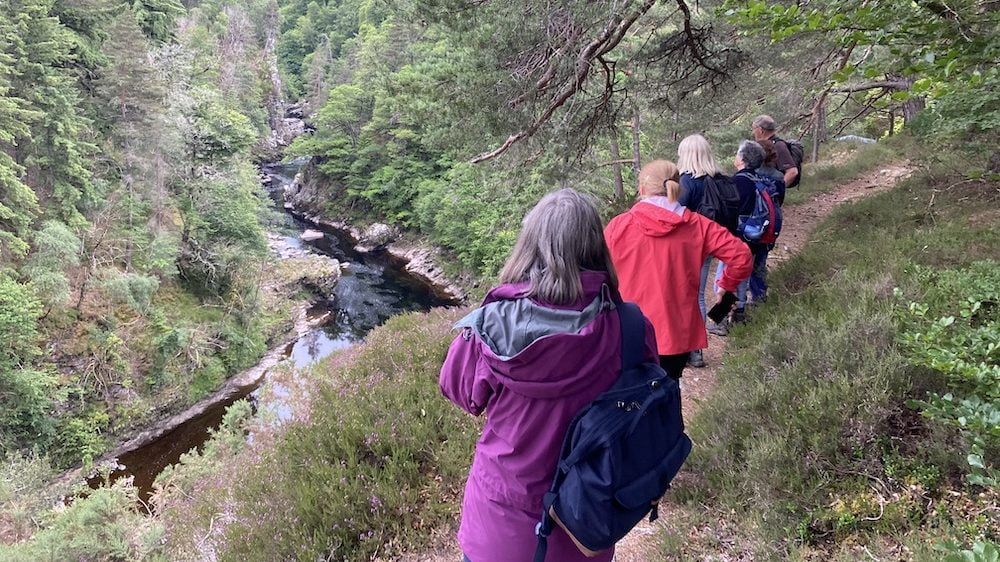 A delightful, scenic, circular scenic walk that explores the western side of the River Findhorn Gorge using forest tracks and fishermen's paths.
This is a five-mile circular walk through delightful woodlands that explores the western bank of the River Findhorn gorge using forest tracks and fishermen's paths. There are steep drops to one side of the path in places. The walk has been popular and much enjoyed on the previous occasions it has been included in the Festival. It is in an area that is rarely visited by walkers.
Forres Footpaths Trust has been leading walks since the start of the Moray Walking and Outdoor Festival. They use funds raised to maintain and update their website and identify and publish new routes.
Event Details
Organiser
Venue / Start