Sounds of the Moray Way
Sat, 24 June 2023 @ 20:00

-

21:00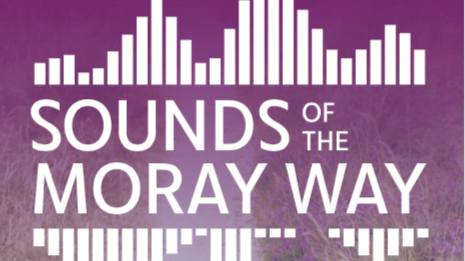 Artist Lise Olsen will be popping up in various locations across Moray throughout the Festival to introduce the Moray Way Soundwalk.
FREE EVENT
The Moray Way Soundwalk presents liminal moments using stories, memories and atmospheres. It captures moments while walking that are so fleeting and familiar, that they are often missed.
The soundwalk has been created and produced by Lise Olsen an AIM (Arts In Moray) Artist in residency for the Moray Way Association. Her practice involved collecting stories from the community and defining the 'in between' experiences happening within a dramatic Scottish landscape.
The sound map covers the 100 mile walking route of the Moray Way in the northeast of Scotland and is a tool for walking and thinking. By listening to the soundscapes and audio clips during your walk, you can gain an insight into the rhythm, history, ecology and community of the Moray Way. Lise will be at various locations throughout Moray during the Moray Walking & Outdoor Festival to explain how you can hear this immersive sonic journey.
Or why not download the ECHOES App and search for Moray Way Soundwalk now!
Event Details
Organiser
Venue / Start