Solstice in The Abbey
Wed, 21 June 2023 @ 18:00

-

20:00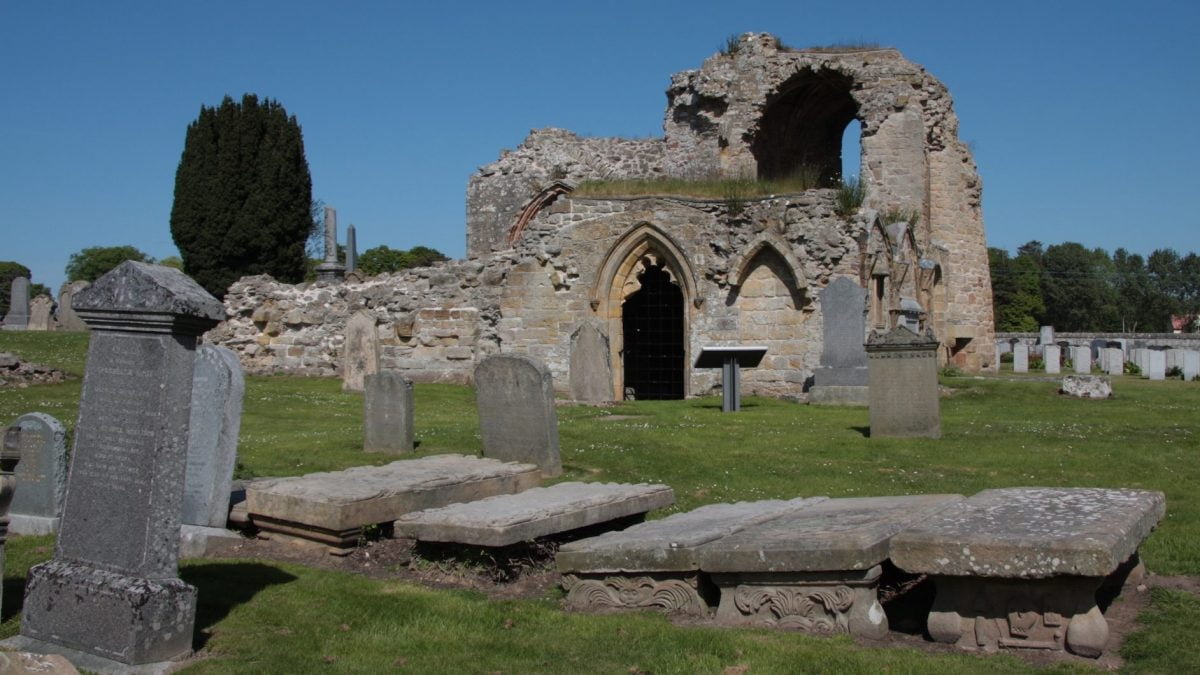 A guided walk around the remains of the largest Cistercian Monastery in the North of Scotland, including the Abbot's House, which is not usually accessible.
A Short Walk on the Longest Day.
We shall walk and talk our way around Kinloss Abbey, including the Abbot's House, which is usually locked because of conservation work. Access is over a 3-foot wall. It is easy to assist those with disabilities.  The talk will cover the story of the Foundation in 1150 by David I, its peak under Bishop Robert Reid, just before its decline after the Scottish Reformation in 1560, aided later by Cromwell. The interesting memento mori graveyard and its Commonwealth War Commission graves will be discussed
Kinloss Abbey is a Cistercian abbey at Kinloss in the county of Moray, Scotland. The abbey was founded in 1150 by King David I and was first colonised by monks from Melrose Abbey. It received its Papal Bull from Pope Alexander III in 1174. Robert Reid was its nationally famous abbot in the 16th century just before the Scottish Reformation.​
Event Details
Organiser
Venue / Start