Immersion in the Seascape of the Moray Coast
Sun, 14 June 2020 @ 10:00

-

15:00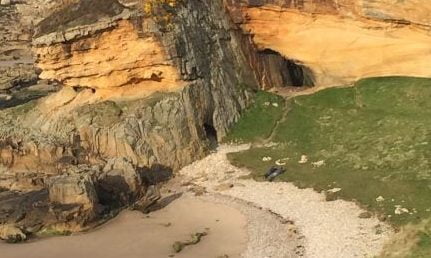 An opportunity to immerse yourself in the landscape and seascape of the Moray Coast near Hopeman using the medium of drawing to heighten awareness of the environment.
The aim of the event is to deepen our observation of and feelings of connection with the landscape and surroundings. This will involve a stunning coastal walk making observational sketches at various locations along the way of scenery, natural objects and flora encountered. Participants will be guided to make meaningful observations and engage in the practice of applying those observations to paper. The process of doing so is the main point, not the skill of reproducing the detail accurately, so the event is equally valid and open to all no matter what their artistic ability. We will walk from Hopeman to Clashach Cove, about 2 miles distance on footpaths with a short steepish path down to the cove. Aspects of the fascinating geology and history of human activity in the area can be discussed along the way. Fulmars, kittiwakes, cormorants and other birdlife will be observed. Occasionally dolphins pass by along the coast here!
Event Details
You are welcome to bring a sketchpad and pencils, watercolours if you wish, though some art materials will be available for your use. A foam mat will be provided but you may wish to bring your own lightweight seat or cushion. Please bring a packed lunch and drink/snacks.


Venue / Start